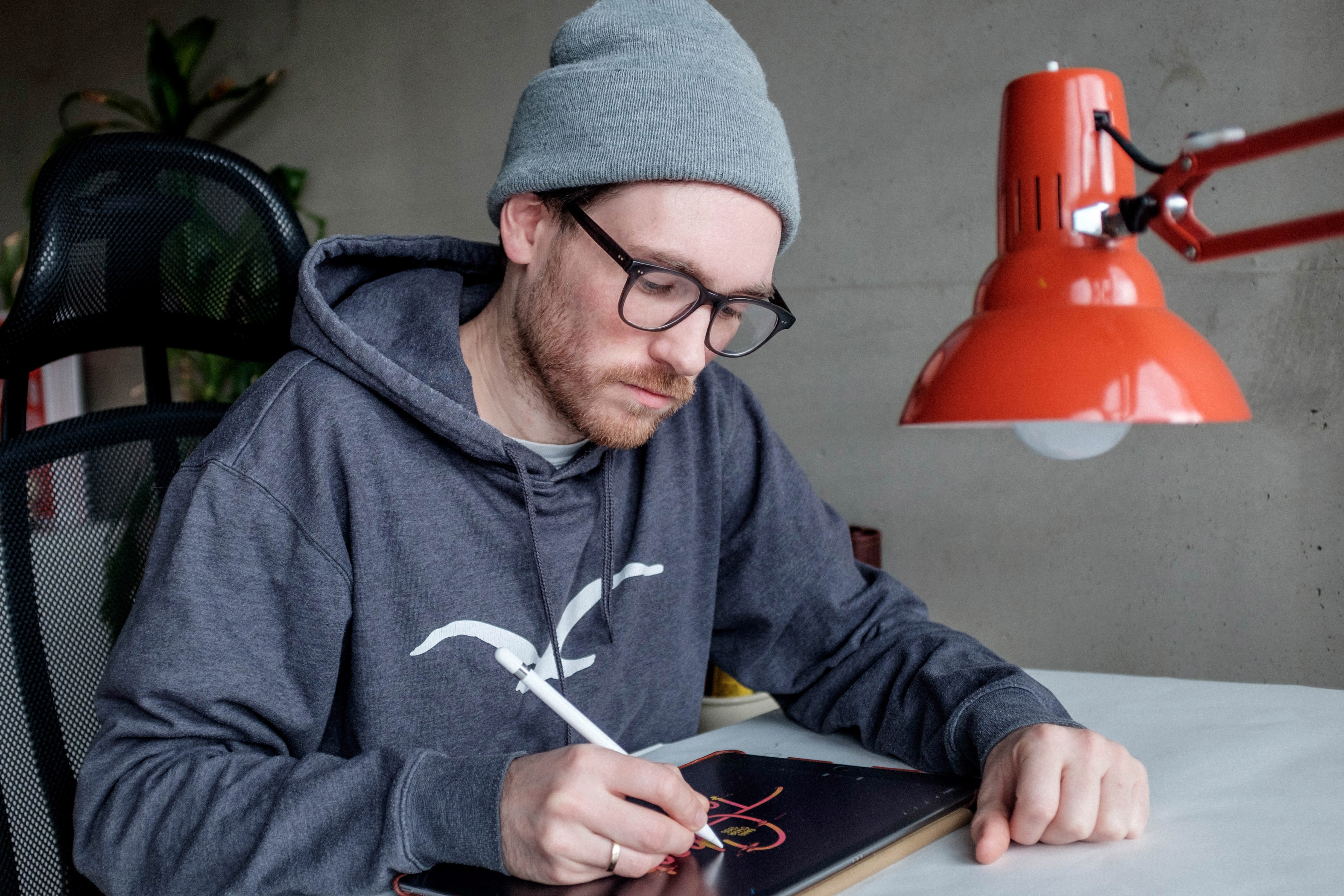 I'm an artist, illustrator and designer living and working in Cologne, Germany.
I always loved to paint, but it really started to happen when graffiti came into my life, which made me develop a great love for letters.
Because of my other passion - music - I worked as an audio engineer for a while, which led me to designing interfaces for audio software.
My work as a designer and my love for letters grew and so I started to develop logos and corporate designs for clients.
The design for a specific purpose and my work as an artist began to merge, and so I started illustrating.
My style as an artist or illustrator was influenced by my work as a designer, because in design I try to reduce things to the essential and so my paintings are often very minimalistic.