This is a handmade linocut print on handcrafted paper (Bütten). 
It's called "Reingeguckt". That's a German word and means looking into. It's a game that kids used to play often and is one of the good memories of my school days.
You hold your hand with a hole to someone. When the other one looks into, you make an X on his shoulder with your finger and then you can beat him on it.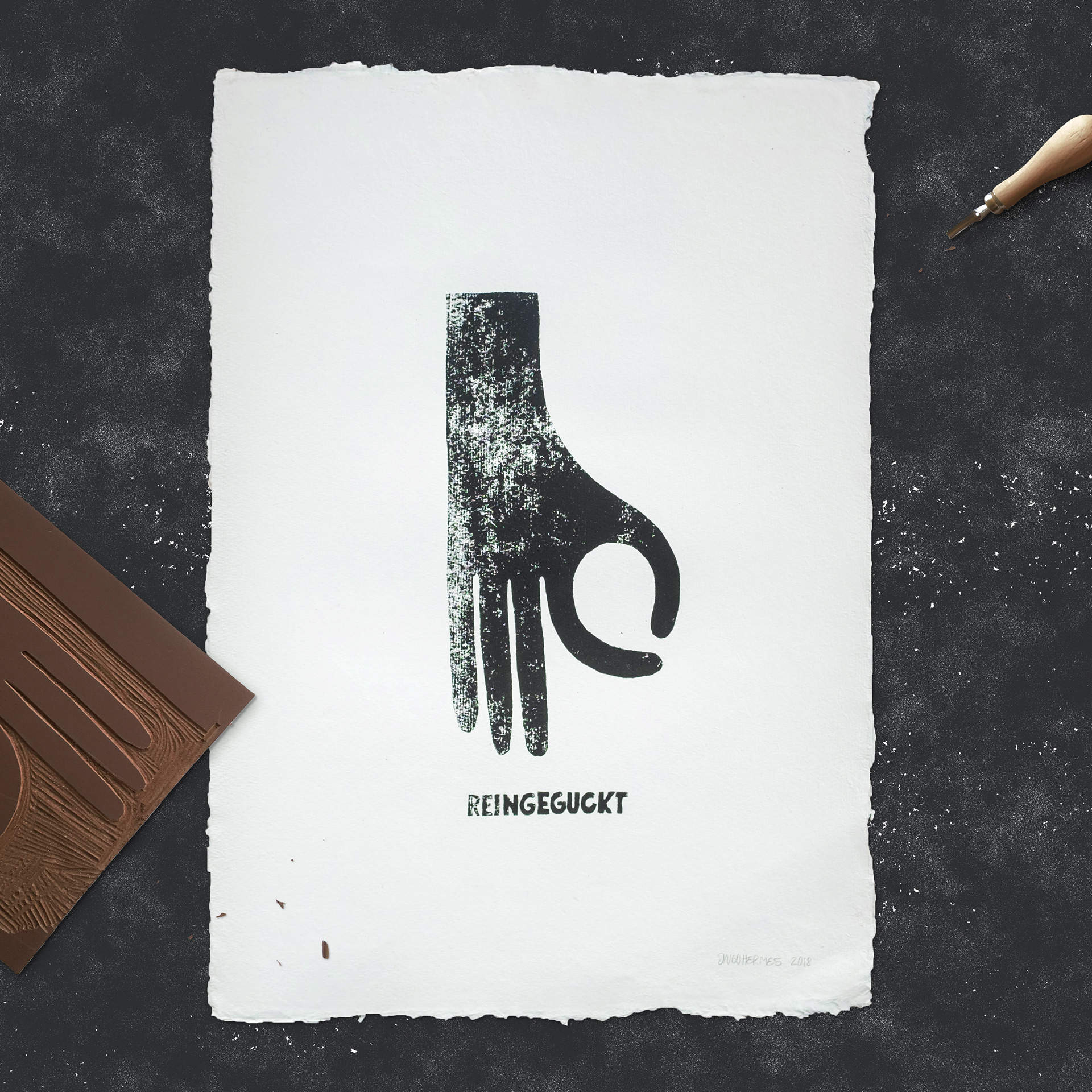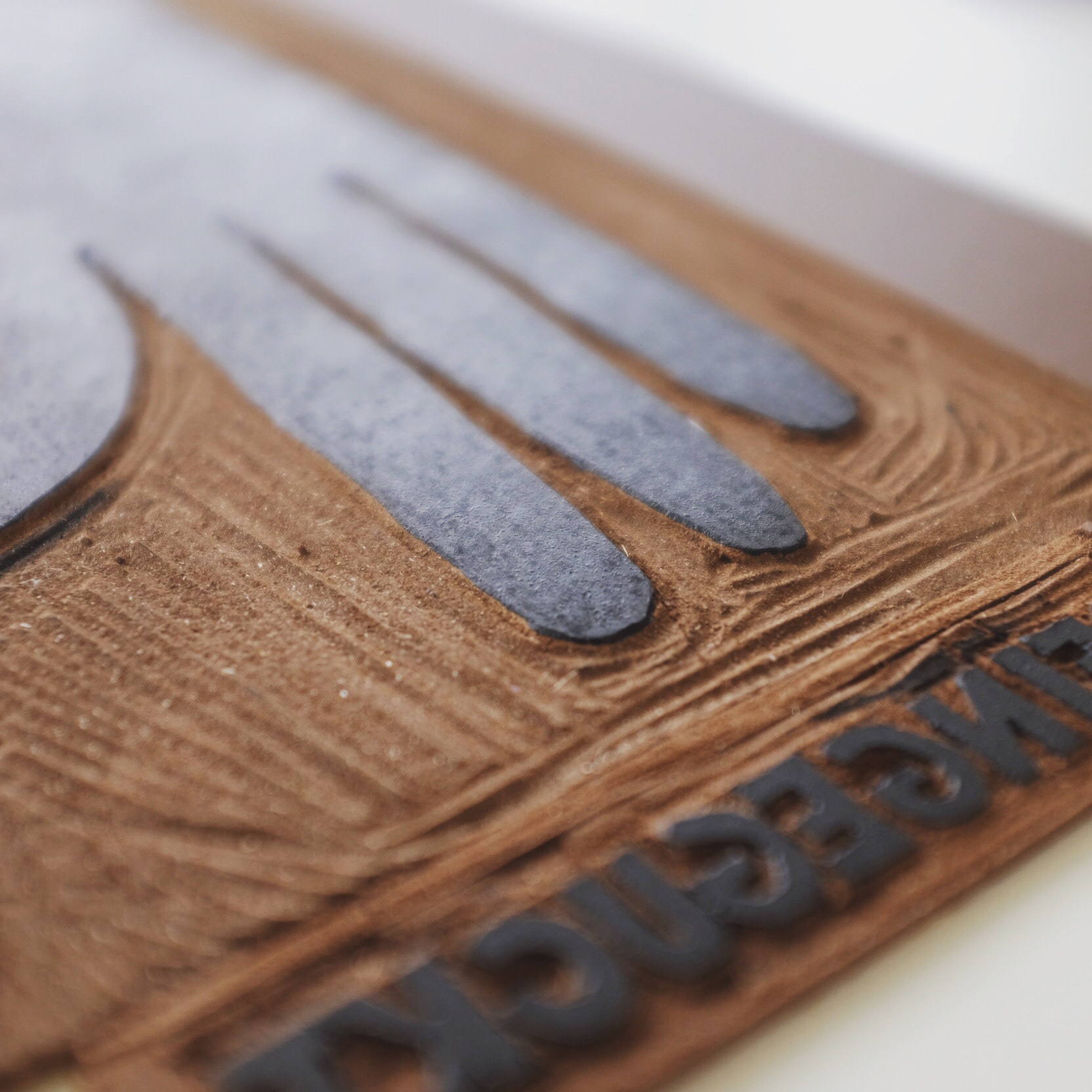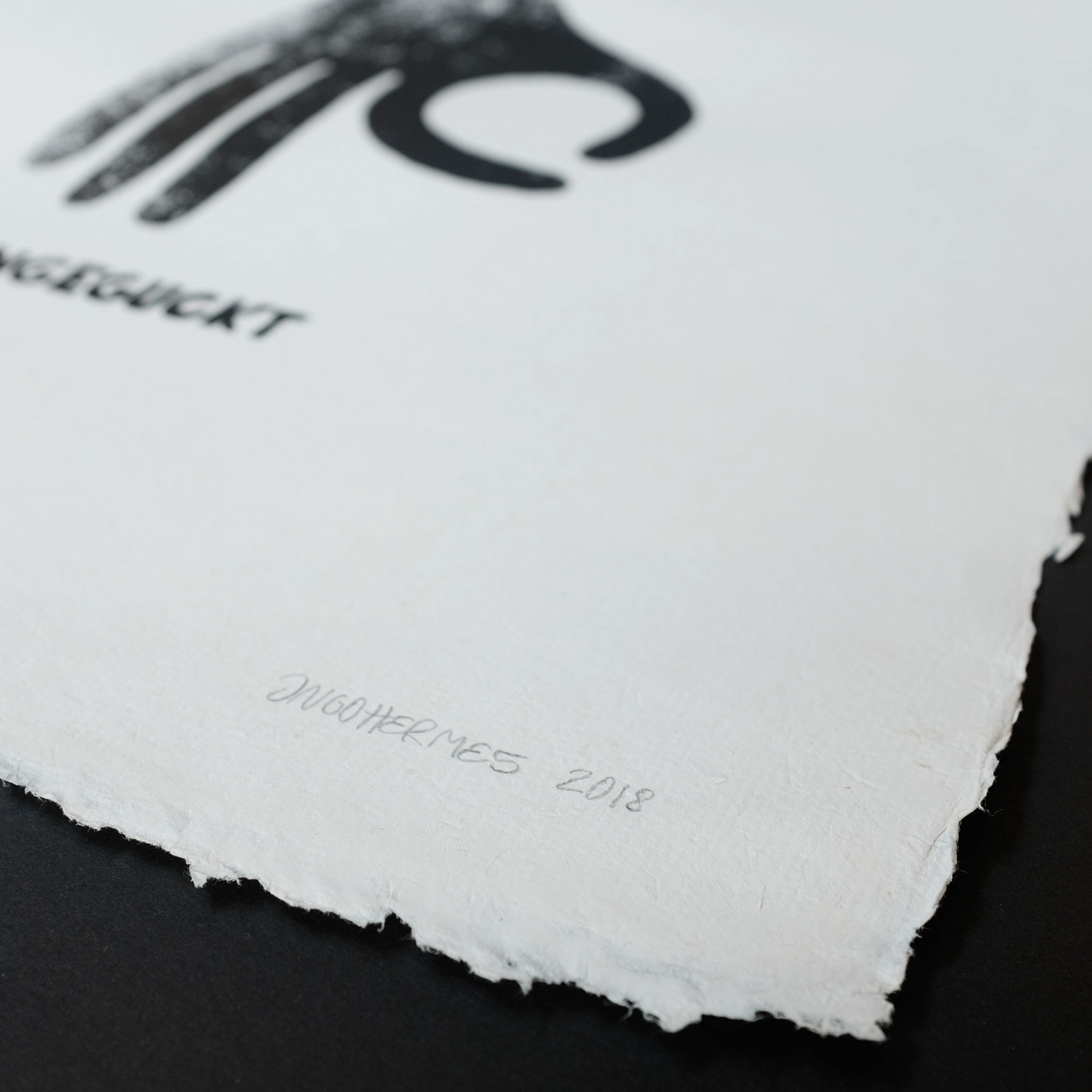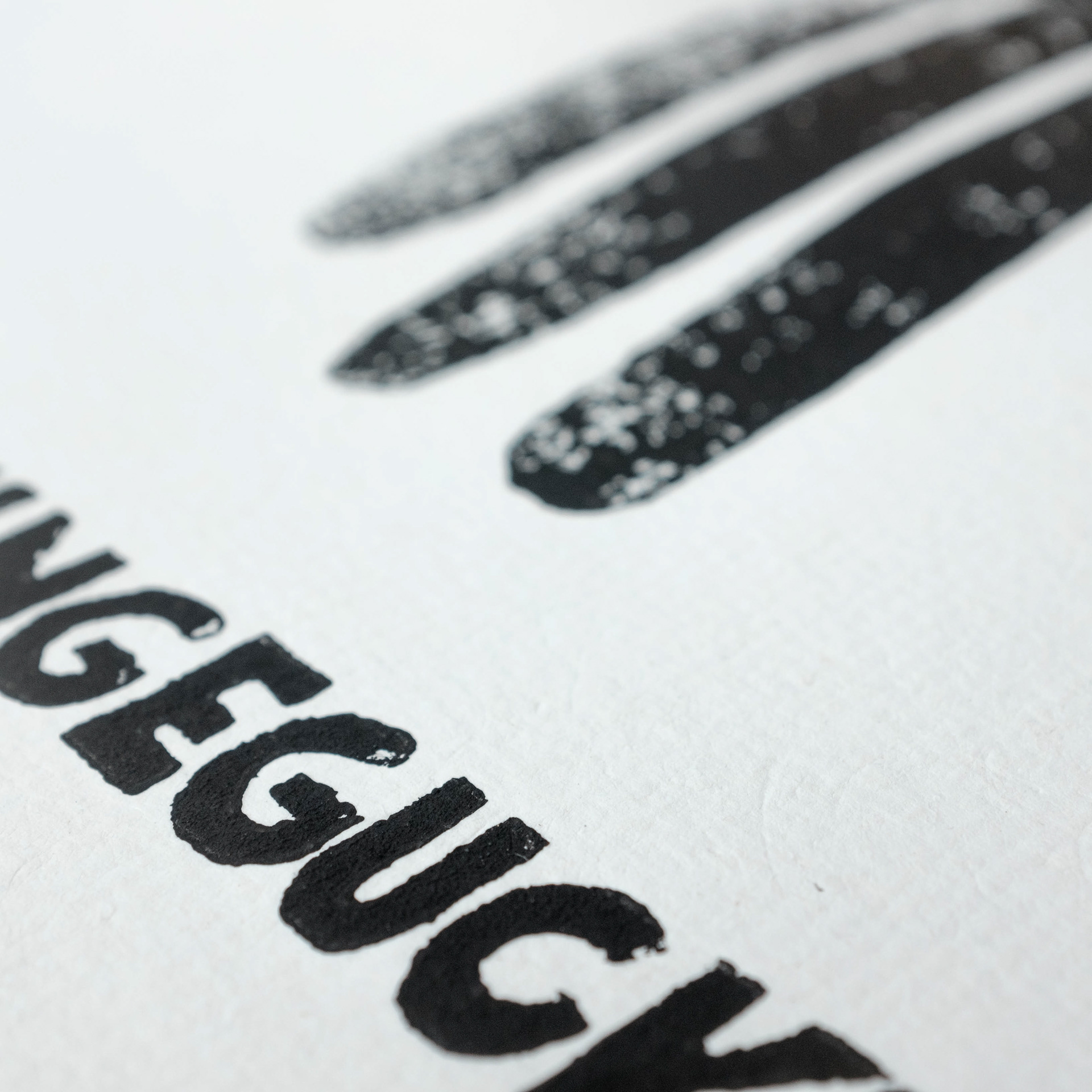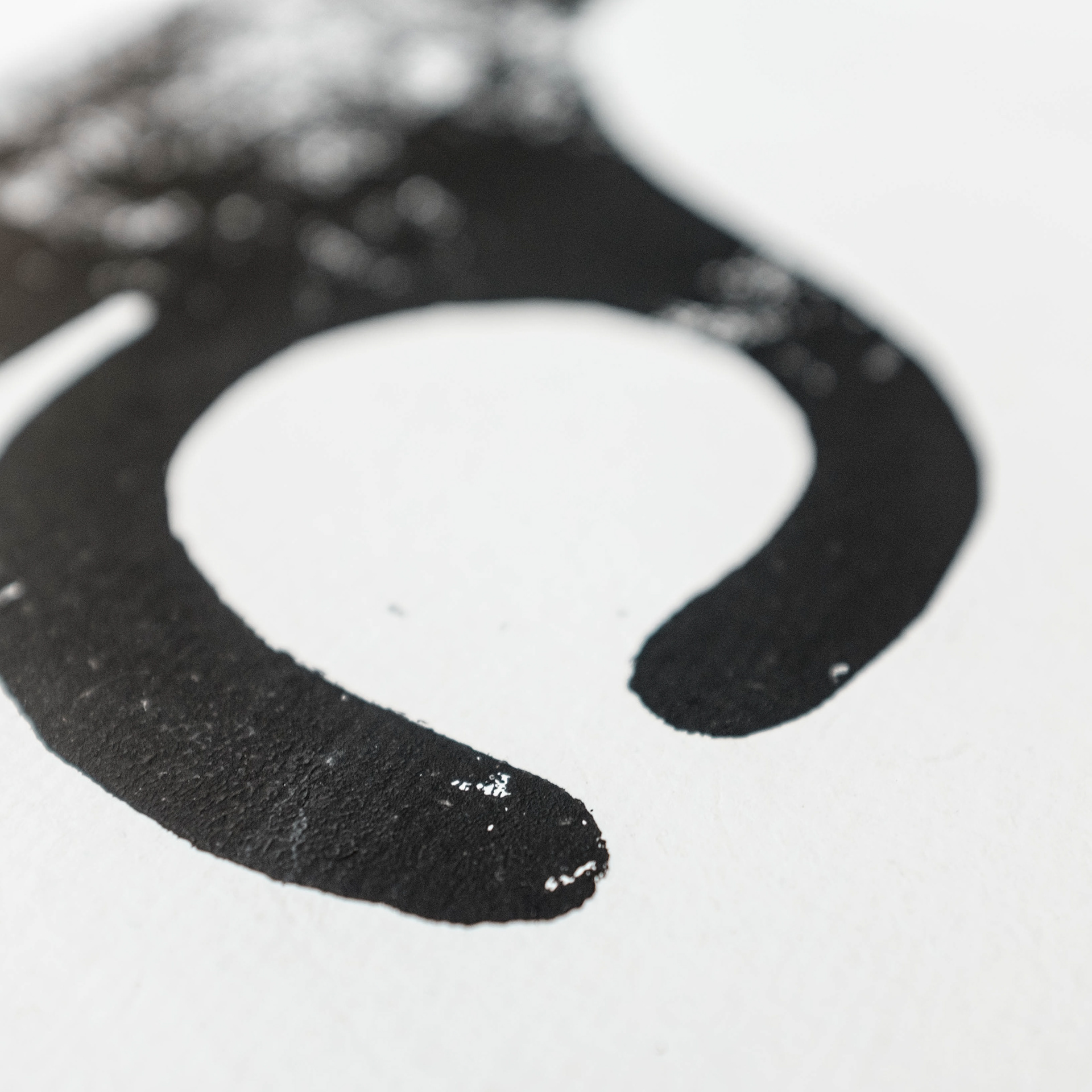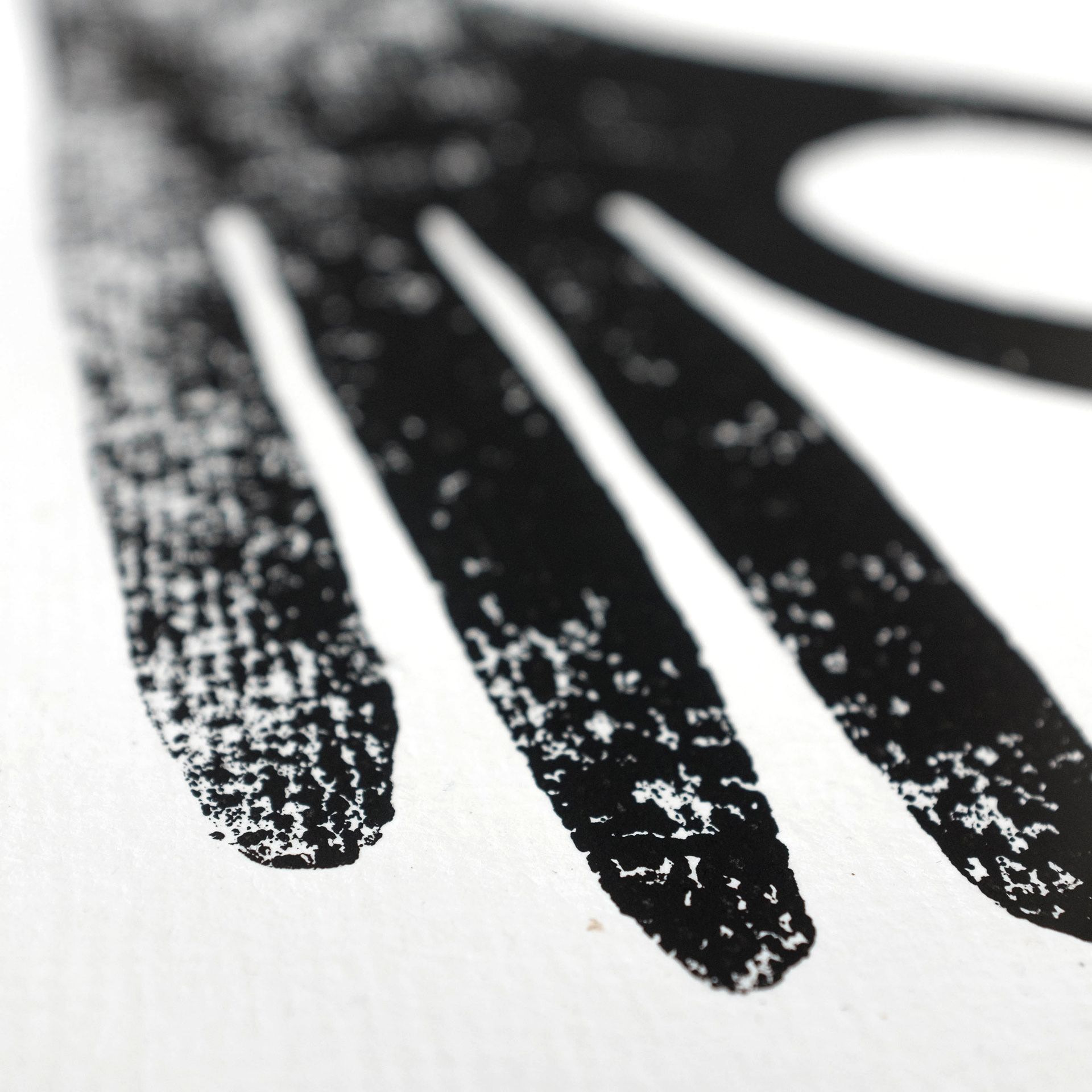 Each print is a unique piece.